Dr. Robin Zasio, Psy. D., LCSW is a Licensed Clinical Psychologist and Licensed Clinical Social Worker who has been specializing in treating OCD and anxiety disorders for the past 20 years. Utilizing the front line treatments of Cognitive Behavioral Therapy and Exposure and Response Prevention, she developed The Anxiety Treatment Center of Sacramento, Roseville, and El Dorado Hills. With rapid growth, she then developed The Cognitive Behavior Therapy Center and The Compulsive Hoarding Center, all located in Sacramento, CA, which she currently owns and directs. Dr. Zasio continues to maintain a private practice providing individual, group and family therapy services, in addition to supervising interns who are learning to treat anxiety disorders. Dr. Zasio was the President of the Sacramento Valley Psychological Association from 2003-2005, and currently serves as a Board Member at Large. She serves on the Scientific Advisory Board, Clinical Advisory Board, and the Speakers Bureau for the International Obsessive Compulsive Disorder Foundation (IOCDF), and is a faculty member for their Behavior Therapy Training Institute (BTTI) traveling the Nation providing education to clinicians who are learning to treat anxiety disorders. In 2010, she developed the OCD Sacramento Foundation, an affiliate office of the IOCDF with the goal of providing additional resources to the community who may not have the financial or other resources to access information or treatment. In 2014, she was asked by the IOCDF to host The First Annual 1 Million Steps for OCD Walk in Sacramento, with its mission to promote awareness and reduce stigma surrounding OCD. Dr. Zasio is on the Advisory Board for the Sacramento Chapter of the National Alliance of the Mentally Ill (NAMI) where she writes a "Doctor's Column" for their monthly newsletter. She is a member of the International Obsessive Compulsive Disorder Foundation, American Psychological Association, Trichotillomania Learning Center, and Association for Behavioral and Cognitive Therapies.

Dr. Zasio is a featured doctor on the Emmy Nominated A&E hit series HOARDERS, Host of My Extreme Animal Phobia on Animal Planet, and author of THE HOARDER IN YOU: How to Live a Happier, Healthier, Uncluttered Life. She is the host of The Dr. Robin Zasio Show~ AM 1380~ 10:00 am PST~ "Mental Health Matters." Dr. Zasio has been featured on The Today Show, Anderson Cooper, Fox News New York, Good Day Sacramento, The Katie Couric Show, The Rosie O'Donnell Show, NPR Radio, Dateline on NBC, HLN, Nake Berkus, SiriusXM and numerous other venues. In 2012, she was a National Spokesperson for Hotmail to promote awareness into those struggling with email hoarding and strategies to unclutter their inboxes. Dr. Zasio is well-known for her extensive volunteer service in the community, in addition to traveling the country providing education to clinicians surrounding proper treatment for OCD and anxiety disorders. She is a mental health consultant for FOX 40 News in Sacramento where she speaks on various topics related to anxiety, with the goal of helping the community better understand these conditions and working to reduce stigma surrounding mental health conditions.
Dr. Dana Matalon, Psy.D., received her BA in psychology from UC Davis and then graduated from the California School of Professional Psychology in 2005 where she received her Masters and Doctorate Degrees in Clinical Psychology with specialized training in treating children and families. After graduating from UC Davis with a BA in psychology, she began working in a residential treatment center for severely emotionally disturbed children where she was able to combine specific behavioral treatment interventions with creativity, consistency, and empathy to allow her clients to work through difficult issues such as severe abuse and neglect that often manifested in significant behavioral problems. During her 8 years of work there, she developed her specialty in working with clients struggling with severe, debilitating anxiety. Many of these children saw the world as unsafe, unpredictable, and dangerous. She had the pleasure of witnessing these children make incredibly positive changes in their lives as they were provided with a safe environment and the therapeutic skills and tools they needed to learn new ways to manage their feelings and behaviors. As a major training component of her doctoral education, she completed her pre-doctoral internship at the UC Davis Medical Center in the Department of Family and Community Medicine where she received specialized training in Behavioral Medicine. During this internship I became increasingly interested in the mind-body connection and the impact of mindfulness and mindful movement on health and health behavior change. Her therapeutic approach also includes combining creativity, mindfulness, movement, and empathy with evidenced based treatment interventions to assist clients in making the changes to their lives for which they are striving. Dr Matalon is the Intensive Outpatient Program (IOP) manager for the afternoon track at the Sacramento office location.
Fiona Arenson, MS, LMFT,
is a licensed psychotherapist, who earned her MS with an emphasis in Marriage and Family Therapy from California State University, Sacramento. Prior to joining the ATC team, Fiona gained training and experience in an intensive outpatient program, working with adolescents and adults with anxiety and OCD. Her formal theoretical orientation is in Acceptance and Commitment Therapy (ACT) helping clients increase their psychological flexibility and incorporating mindfulness based practices to help clients move toward goals. She incorporates Exposure and Response Prevention when appropriate. Fiona takes pride in providing a compassionate, nonjudgmental and safe environment in helping individuals lead full and rich lives.
Kristel Roper, MA, LMFT, LPCC,
graduated from the University of San Francisco with a Master's in Counseling Psychology with an emphasis in Marriage and Family Therapy. She also holds a Bachelor's in Psychology from California State University, Sacramento. She completed her graduate traineeship at the UC Davis CAARE Center in Sacramento, California where she worked with children and youth, including trauma and anxiety clients, and received training in Trauma Focused Cognitive Behavioral Therapy (TF-CBT). She has also worked at Mission Possible, a program which provides social-emotional counseling to at-risk youth within the school setting. Kristel's therapeutic approach blends Cognitive Behavioral Therapy, Exposure and Response Prevention, and Humanistic techniques with Mindfulness to help clients find their own path to better mental health.
Dmitri Primavera, LCSW,
earned his Master's Degree in Social Work from California State University, Sacramento after completing his Bachelors Degree at UC Davis and his Masters in Business Administration at the University of South Carolina. He studied and worked in Japan, and has collaborated professionally with colleagues in 15 countries. He cares passionately about maximizing wellness and quality of life for all patients, and eliminating stigma among marginalized populations. To date he has focused on mindfulness-informed cognitive-behavioral therapies (CBT), including Acceptance and Commitment Therapy (ACT), Dialectical Behavioral Therapy (DBT), and Mindful Self-Compassion (MSC). His current interests include evidence-based treatments for anxiety and co-occurring disorders.
Michelle Baird, MA, AMFT,
earned her Masters of Science from University of Phoenix in Marriage, Family and Child Therapy and graduated in 2016. She previously worked in education as an Early Childhood Educator, as well as teaching in both special Needs and General Education settings for ten years. She is a Certified Victim Crisis Counselor of California, and worked previously for Outreach Programs serving the greater El Dorado County communities. She has experience working in community mental health, serving kids and teens in school environments and supporting diverse populations for those struggling with complex trauma. She provided ongoing case management and crisis interventions that supported various socioeconomic backgrounds, while coordinating with county personnel and psychiatrists focusing on court related and foster care cases. She is a behavioral specialist incorporating both Cognitive Behavioral Therapy and Exposure and Response Prevention to those with Struggling with anxiety disorders. Her passion and desire to help adults, children and families comes from a place of mindfulness, that transcends change in struggling individuals.
Alexis Nicodemus,
MA, holds a Master's Degree in Marriage Family Therapy from Sacramento State University after receiving a Bachelor's Degree in Child Development with a minor in Counseling from Sacramento State University. While completing her degree, she completed her graduate traineeship at Sacramento State University where she worked with individuals, families, and children, including anxiety, depression, and trauma. She has also worked at a Crisis residential treatment center as a mental health worker, providing short-term crisis stabilization that supported various socio-economic backgrounds, while coordinating with county personnel and a full treatment team. Her passion and desire to help adults, children, and families comes from a place of Narrative, Cognitive Behavioral Therapy, Exposure and Response Prevention, and mindfulness.
Aaron Hansen,
AMFT, graduated from California State University, Sacramento with a BA in Psychology in 2015 before getting his MA in Marriage and Family Therapy from Western Seminary in 2018. He completed his graduate practicum experience as a direct-services therapist and case manager at Yolo Community Care Continuum, a residential treatment program for people with severe mental illnesses such as Schizophrenia, Bipolar I and II, Substance Use Disorder, and suicidality. Before starting at ATC, Aaron worked at Greenhouse Therapy which provides community mental health to adults and children with special-needs such as Autism-Spectrum Disorder, Intellectual Disability, Traumatic Brain Injury, Anxiety Disorders and Depression. Using his experience with Cognitive-Behavioral Therapy (CBT), Exposure and Response Prevention Therapy (ERP) and Acceptance and Commitment Therapy (ACT) makes him a perfect fit for The ATC.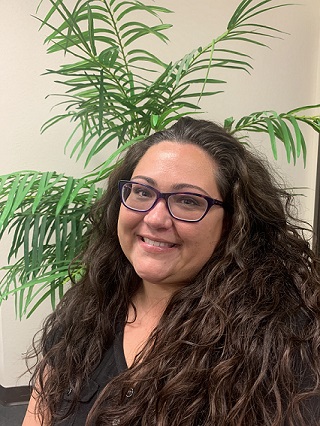 Rebecca Douglas, MA, ASW
graduated from Capella University with a Master's Degree in Social Work. Undergraduate work was completed at California State University, Sacramento in Social Work with an emphasis in Behavioral Health. While completing her degree, she worked full-time in a mental health non-profit community program serving dually diagnosed adults – intellectually disabled and severe mental illness. This encompassed a variety of family dynamics within Sacramento County and beyond, partnering with other agencies providing appropriate treatment plans to individuals of diverse ethnicities. She holds experience in working with college students who are dealing with crisis situations and mental health struggles, while bringing more awareness of mental health concerns on the campus of American River College. She has a passion for addressing the person versus isolating specific problems and believes that wellness is a collaborative effort that requires individualized plans and goals. She is experienced in the modalities of Cognitive-Behavioral Therapy, Acceptance and Commitment Therapy, Dialectical Behavioral Therapy and Systems Theory. Her strength-based techniques center around helping others improve and overcome mental roadblocks that prevent them from living a healthy and full life.
Patricia Jameson, ACSW,
graduated from California State University, San Marcos with a BA in Human Development, Counseling Services in 2013 prior to obtaining her Master's in Social Work from California State University, Sacramento in 2019. Her previous experience includes work as a forensics clinician and psychotherapist at Yolo County Health and Human Services Agency, treating individuals with severe mental illnesses such as schizophrenia, bipolar I, schizoaffective disorder, major depressive disorder, personality disorders, and substance use disorders. Other previous experience includes working as a para-educator and substitute teacher working with children and teenagers with special-needs; autism-spectrum disorder, intellectual disabilities, developmental disabilities, traumatic brain injuries, cerebral palsy, anxiety disorders and depression. She also worked as a social worker and therapist for an inpatient psychiatric hospital treating people with acute psychosis, suicidality, substance use disorders and other complex mental health and psychosocial issues. Patricia uses a non-judgmental, empathetic, and compassionate approach when treating clients. Her experience utilizing treatment modalities, including cognitive-behavioral therapy (CBT), mindfulness-based cognitive therapy, motivational interviewing, and acceptance and commitment therapy (ACT) have prepared her for working with ATC clients to reach their goals and live a more peaceful and fulfilling life.
Lydia McGaffee
is currently a Clinical Psychology Doctoral student at the California School of Professional Psychology in Sacramento, and she earned her BA in Psychology from Simpson University. In her previous placement, she was working with the Shasta County Office of Education assisting with the IEP process through administering psychological assessments to children and teens. For the past two years, she was also the director of Camp HOPE Shasta, a program of Family Dynamics Resource Center in Redding. This was a program designed specifically to serve children and teens who experienced family violence, abuse, and/or sexual assault. She believes in taking a holistic approach to intervention, focusing on the whole person, and integrating elements of CBT and mindfulness into treatment. Her aim is to be a catalyst for healing and restoration in the lives of others, to support them in their journey towards positive mental health.
Aniko Gonzales
is a doctoral student at the California School of Professional Psychology where she is studying Clinical Psychology. She holds a Bachelor's of Arts in Psychology, with minor's in African-American Studies and Communication from the University of California, Davis. Prior to the Anxiety Treatment Center, Aniko focused on patient treatment and recovery needs relating to substance abuse at Wellpath Community Care Center. She has worked as a research assistant at the UC Davis Medical Investigation of Neurodevelopmental Disorders (MIND) Institute, where she trained in screening patients for autism spectrum disorder (ASD), performed coding and data entry. Aniko also serves as a Crisis Counselor at the California Coalition for Youth, where she specializes in crisis intervention and supports individuals through hardships. She believes in addressing individuals needs with compassion, authenticity, and cultural humility. It is her passion to transform lives and to help individuals become their authentic selves.
Ryan Mertz, MS,
is a graduate from California Southern University with a Master's Degree in Science after graduating from Saint Mary's College of California with a BA. Ryan is currently working toward a PsyD at California Southern University. Ryan has worked in a variety of mental health settings, including several years as a mental health counselor and, most recently, working as a Behavior Specialist with individuals experiencing OCD, anxiety and related mental health issues. Ryan feels strongly about creating an interpersonal connection with clients through compassion and validation. Ryan is an expert in using Cognitive-Behavioral Therapy (CBT), Exposure and Reponse Prevention (ERP), and Dialectical Behavior Therapy (DBT) among others.
Beth Hastings,
is the Administrative Assistant to Dr. Zasio. She recently moved from Texas to California with her husband to be closer to her family. Her career includes 14 years employment with a Commercial Property & Casualty Insurance carrier working as a Special Investigator and Supervisor and Liability Claims Supervisor. Beth's experience includes comprehensive database and internet searches, clinic inspections, comprehensive review of insurance billing codes, perusal of medical billings for upcoding, unbundling, and over utilization of treatment. Beth has provided awareness and fraud training within the industry focusing on medical provider fraud, medical billing fraud and the keys to successful Interviews and recorded statements. Beth's detail oriented style makes her a great fit for The ATC.
Tessa Zasio
Tessa "The Wonder Dog" belongs to Dr. Zasio and is the therapy dog for The Anxiety Treatment Center. Rescued from a shelter in Fresno, CA as a puppy only 3lbs, she knows hardship. After one month of coming home she decided to be brave and jump off the bed, causing a fracture and subsequent surgery on her right leg. After 3 months in a cast, she broke her left leg after having her cast off for only 5 days. A deer Chihuahua and prone to such injuries due to her long thin legs, she has made a full recovery and is stronger than ever. She now spends her weekdays offering comfort and support to patients at The ATC, helping those struggling with anxiety to be brave themselves. She has an open-door policy and is always ready to lend a helping paw.
In the News:
Blog Talk Radio: Segment on Hoarding Disorder
7th February 2015 8:05 pm

According to the Mayo Clinic, Hoarding is defined as "The excessive collection of items, along with the inability to discard them. Hoarding often creates such cramped living conditions that homes may be filled to capacity, with only narrow pathways winding through stacks of clutter.
Personal Health: Progress Report on a Decluttering Project By Jane E. Brody, New York Times
8:03 pm

In a column last fall, I announced my intention to rid my home and myself of a half-century of accumulated "stuff" – everything from papers, books, clothing and shoes to packaging material and shopping bags. I'm happy to report significant progress.
Why We Dont' Change, Even When We want to
8:02 pm

Yesterday I had change thrust upon me. It was while getting a haircut. I have been wearing my hair short for some time but wasn't prepared for how short my hairstylist decided to cut it during yesterday's appointment.
Scheduled Events:
Presentations
7:33 pm
January 20, 2015
Distinguishing Anxiety Disorders: How do they look different and what are the prescribed treatment modalities. Robin Zasio, Psy.D.
OCD Sacramento Foundation
Pat Walsh Show – KFBK Radio
7:02 pm
Watch the video here
Getting Organized Magazine
6:48 pm
The Hoarder in You: How to Live a Happier, Healthier, Uncluttered Life is featured as a book to help those with Hoarding Disorder reclaim their lives. www.GettingOrganizedMagazine.com
Meet Dr. Robin Zasio:
THE HOARDER IN YOU:
Have you seen Hoarders on A&E? It's excellent and amazing. And terrifying and painful. Each hour-long episode makes a visit to the homes of two different people suffering from chronic
This is the moment a 20st bodybuilder is turned into a tearful wreck – by a puppy.
Heavily tattooed Marvin Cruz, 47, has suffered a lifelong fear of dogs after a witnessing a pit bull attack left a neighbour needing 1,000 stitches.
I tell Dr. Robin Zasio, a licensed clinical psychologist and licensed social worker, who works with hoarders on the show, "I'm obsessed with Hoarders. It is my compulsion." "Oh, good. That's a good compulsion to have," she replies with a laugh. Read the full Review here